Hebrew to English Translation of Academic Records
Certified Translation for Education / Translation of School Records - Hebrew into English
We provide translation services from Hebrew into English of diplomas and transcripts for universities, higher education institutions, colleges and in general - for any institution that requires a translation of your academic records.
Translation of diplomas and transcripts from Hebrew into English
Professional certified translation services from Hebrew into English with an
Affidavit of Accuracy
350

Professional Translators
We have excellent reviews from satisfied clients
Whether you need a diploma or a transcript, translated from Hebrew into English or from English into Hebrew, here at BBT Translation Services, we are able to provide you a professional translation, word for word, with an excellent formatting of your official document. Our translations are done by experienced translators, qualified to translate your degrees, diplomas, transcripts and any other official record. We provide Hebrew to English translation of school records and any academic document. Our native translators are waiting to provide you their translating services. So please email us or call us to obtain a free quote!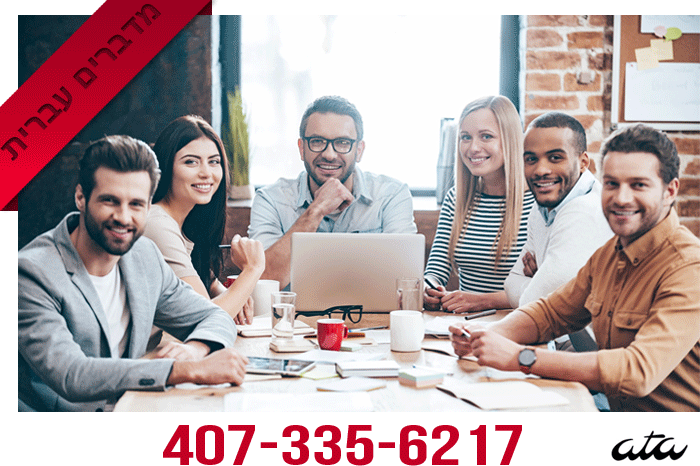 Our certified translations from Hebrew into English of transcripts, diplomas and other academic records are accepted by any institution in the United States, including evaluation of academic records companies. Hire a translation agency experienced in translating any type of academic records to guarantee success!
We offer official certified translation of your
diploma, transcript, degree, title, in fact, any academic record you may have.

Easy ordering process.
Certified translation of academic records done right!
Every year thousands of Israelis come to the United States to continue their education. For that purpose they have to present their foreign academic records translated and certified. Give this task to a professional translation service to guarantee that it is done right!
Translation Agency Located in the USA
We are located in the USA and if you need a translation that can stand up to the USA standards for translation from Hebrew into English you don't have to look any further. Our online system allows you to order purchase and receive your translation right where you are. Our translations
from Hebrew into English
can be used throughout the entire United States. Our translations are accepted by schools, courts, banks, USCIS and any other official entity in the USA that requires a certified translation of your diploma. We offer certified translation with a notarization signature from the State of Florida. This type of certification is accepted in most states in the United States.
What is a Certified Translation?
A certified translation
from Hebrew into English
is a translation of a document that includes a Certificate of Accuracy signed by the translator attesting to the accuracy of the translation, while mentioning his/her credentials and qualifications to translate your document. The Certificate of Accuracy bears our stamps and our signatures. It is placed on our letterhead. Most of the time the translation of an academic record
from Hebrew into English
is a mirror image of the original document. Vital records and academic records are translated word for word.
Certified Translation With Notarization
Most of our certified translations of academic records
from Hebrew into English
include a notary signature on the affidavit of accuracy. This is the highest level of certification. The notary signature is from the State of Florida and is accepted in the entire United States, Canada and some European countries.
Professional Translation of Personal Documents
Our professional translations of personal documents
from Hebrew into English
such as birth / marriage / divorce certificates are done word for word and formatted the same as your original document to ensure that the reader can understand the content. This type of translation is done by professional experienced translators. We can provide the translation
from Hebrew into English
of up to three pages within 24 hours. If you have a large project we can accommodate to deliver the translation of your personal documents according to your deadline.
A few reasons why you can choose us to translate your academic records:
Benefits of
hiring us:
Need to apply for a school? Do you want to continue your education? Contact us to translate your diploma or any other academic record. We guarantee acceptance.
When applying to the USCIS it is required to submit all foreign documentation with an English translation. You have only one opportunity of doing it right...
When you call or email us, you can speak with us in
Hebrew or English

so that we can assist you better.

If you did not find the answer on this site, please call us and we will make sure to clarify all your doubts.